Megale 2014 NegroAmaro Salento - Tinazzi
Introduce:
Megale Negroamaro Salento 2015 is dark red, mild taste, pleasant to match barbecue, stew ..
Manufacturer: Feudo Croce - Italy
Selling location:
Showroom 1: B2-08A KDT Vinhomes Gardenia, Ham Nghi Street, P. Cau Dien, Nam Tu Liem, Hanoi
Hotline: 086 863 8888
Showroom 2: 183 Trung Kinh, Yen Hoa, Cau Giay, Hanoi
Hotline: 033.23.88888
Description
Megale Negroamaro Salento 2015
Category: Red wine
Grape variety: Negroamaro
Alcohol: 14% vol.
Capacity: 750 ml
Packing specification: 750ml x 06 bottles / carton
Origin: Feudo - Italy
Italian Wine Megale NegroAmaro is a very popular wine bottle in Italy in particular and the Vietnamese wine market in general. It is loved and used by many people. Made from 100% Negro Amaro grape variety. This is one of the famous sweet grape varieties in Italy. This grape variety is grown in Salento in southern Italy in a warm climate. A region produces a lot of fine, quality wines.
Megale wine has a beautiful violet light. The yellow needle bottle label is slightly dark. The black cork surrounds the line with the words of Feudo winemaker. The bottle is designed very simple but also extremely delicate and beautiful. The concentration of this bottle is 14%. A concentration is said to be medium, easy to drink. So it is very popular.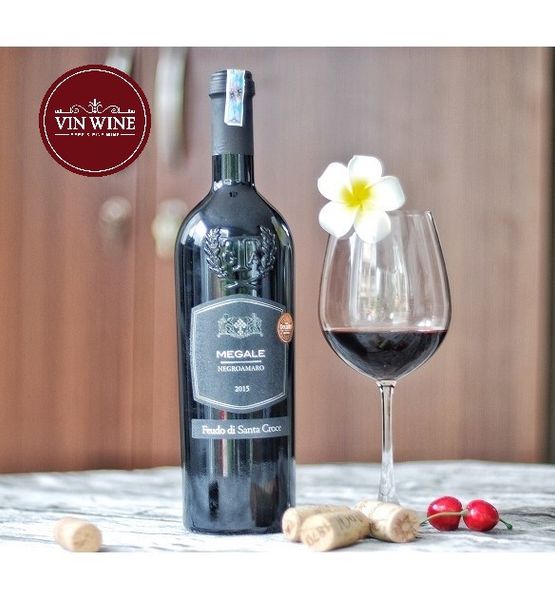 Try combining this Italian wine bottle with red meats such as animals, cows, roasted pigs, deer, etc. Will make you feel excited. A good bottle of wine at a cheap price compared to quality.
Selling location:
Showroom 1: B2-08A KDT Vinhomes Gardenia, Ham Nghi Street, P. Cau Dien, Nam Tu Liem, Hanoi
Hotline: 086 863 8888
Showroom 2: 183 Trung Kinh, Yen Hoa, Cau Giay, Hanoi
Hotline: 033.23.88888