125 NEGROAMARO Del Salento
Introduce:
The 125 Negroamaro del Salento is red wine with Ruby purple accents. Wine has an attractive taste of wild coffee, plum, fruit and vanilla ..
Manufacturer: Feudi Salentini S.R.L

Selling location:
Showroom 1: B2-08A KDT Vinhomes Gardenia, Ham Nghi Street, P. Cau Dien, Nam Tu Liem, Hanoi
Hotline: 086 863 8888
Showroom 2: 183 Trung Kinh, Yen Hoa, Cau Giay, Hanoi
Hotline: 033.23.88888
Description
125 Negroamaro Del Salento
Category: Red Wine
Alcohol: 12,5% vol.
Capacity: 750 ml
Packing specification: 750ml x 06 bottles/box
carton Origin: Feudi Salentini- Italia
125 Negroamaro Del Salento is one of the famous Italian wine bottles. One of the cradles of wine. This is home to famous wines like Moscato, Chianti, Amarone and Prosecco. Italy owns a diverse and rich wine culture. Italian wine has a development history of over 2000 years. It is famous for the variety and complexity of grape varieties and wines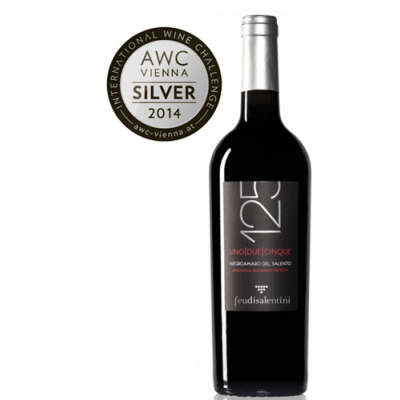 This 125 Negroamaro is made from Negroamaro grapes that bring out bold, moderate acrid colors. At the same time it also has black or herbal strawberry flavor. Its mild aroma can be mastered by the wine-makers. Used to create extremely complex flavors such as cinnamon incense, black pepper and Dinh Huong flower ..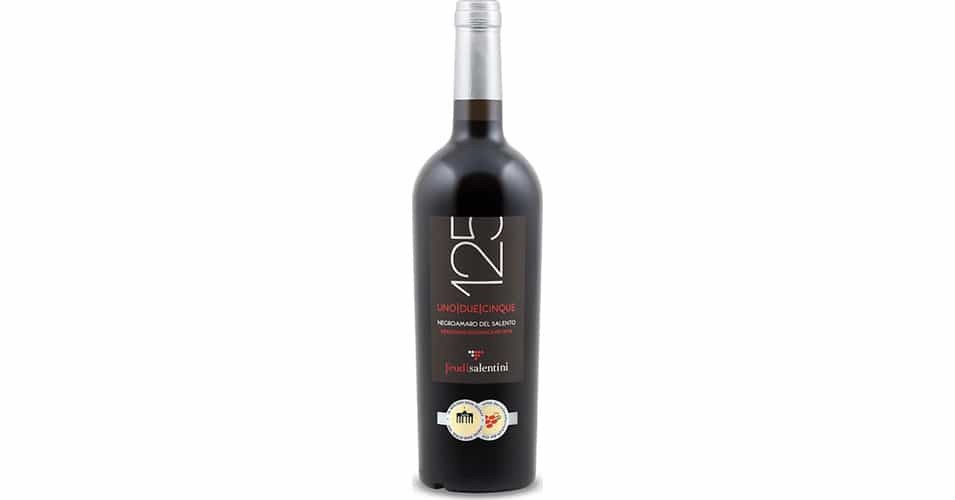 The 125 Feudi Negroamaro del Salento is red wine with Ruby purple accents. Along with the simple and modern design, the bottle has left a deep impression. Bottle cap and bottle label black. Highlighted on the bottle is a large white 125 number that is elegant.
Wine is combined with many flavors. We can see in it the ripe plum, tobacco leaves, cherry jam and cocoa pods. The slightly spicy flavor with a wonderful finish blends between valina. In the palate, it has a smooth and rich tannins flavor. With an alcohol content of 12.5%, it is an extremely easy drink
Made in Italy. From there, bring a rich and diverse flavor. It is like a great experience. This 125 Feudi Negroamaro wine bottle brings together the culinary tradition and soul here.
Selling location:
Showroom 1: B2-08A KDT Vinhomes Gardenia, Ham Nghi Street, P. Cau Dien, Nam Tu Liem, Hanoi
Hotline: 086 863 8888
Showroom 2: 183 Trung Kinh, Yen Hoa, Cau Giay, Hanoi
Hotline: 033.23.88888