Tips when buying imported wine
New Year's Day is coming close to an occasion of great wine demand. However, many people still wonder how to buy imported wine with clear origin, good quality and right price. Here are 4 Wine Expert tips when buying wine for this Tet holiday.
1. Buy at reputable import companies
Buying alcohol at reputable and long-established importers can ensure the origin of the product and has the right price. Moreover, large companies will have good storage conditions for wine. Storage temperature affects the quality of wine bottles. With hot weather like in Vietnam, if wine is not in good condition, it will be damaged. Even the standard imported wine, but in the store with the 40 degree weather in the summer for about a month, the bottle of wine is definitely broken. In Vietnam there are a number of reputable companies and strict supervision on storage conditions must mention Da Loc Company. This is the first Vietnamese company to have a license of importing and distributing wine from the Ministry of Industry and Trade since 1995, which is a big and prestigious company in the market. All processes from the time the wine comes out of the wine house to Vietnam are strictly controlled by the experts.
2. Use the Vivino app to check origin and prices
Vivino is a mobile application in the wine industry with the aim of checking the origin of wine bottles, referring to prices and user comments. Just download the Vivino app on Google Play, then take a photo of the bottle label, the software will provide full information about the bottle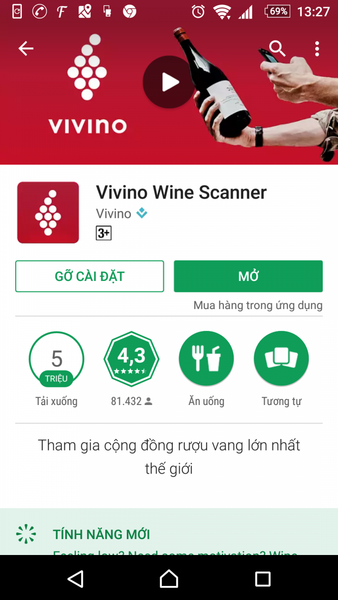 3. Get advice from qualified people
There are thousands of wines on the market with a variety of prices. Very few Vietnamese have any knowledge about wine, so consumers who come to wine shops often have a spirit of buying wine based on price because they think prices are synonymous with quality. But the truth is that there are a lot of wine bottles of only a few hundred thousand that are still very good and suitable for beginners to drink wine rather than a few million bottles of wine to have a certain level of understanding to understand the delicious its.
Therefore, ask the wine experts or knowledgeable vendors to choose a good wine with a reasonable price.4. Hundred listening not by a try
Testing the product is one way you can check the quality of the product. At some big wine companies have customers try out some products before buying, you can come and try to see if you like it before deciding to buy.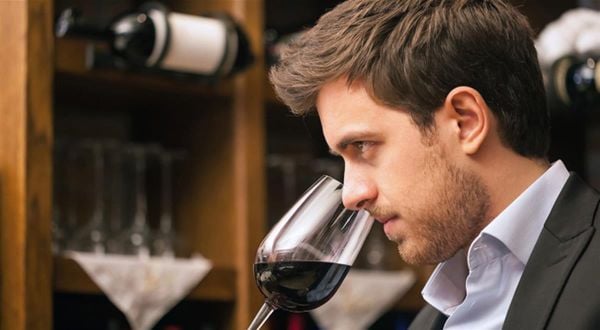 Selling location:
Showroom 1: B2-08A KDT Vinhomes Gardenia, Ham Nghi Street, P. Cau Dien, Nam Tu Liem, Hanoi
Hotline: 086 863 8888
Showroom 2: 183 Trung Kinh, Yen Hoa, Cau Giay, Hanoi
Hotline: 033.23.88888