Distinguish white wine with red wine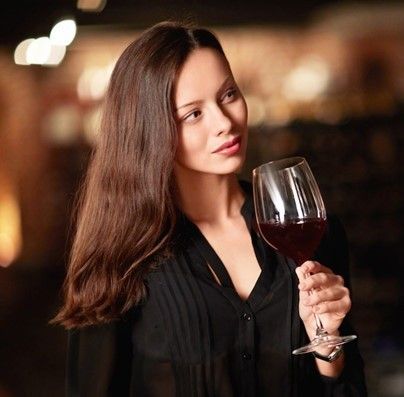 A couple of friends delivered wine and wine - delicious dishes. Wine will become a high-class, quintessential spice, honoring the beauty of the dish.
Regardless of which wine is the wine - red wine, white wine, champagne ... - also includes four basic elements: acid (sour), tannin (acrid taste), sugar (sweetness) and characteristic aroma of each type of wine. Not only does it make alcohol an irresistible force, these elements also interact with food to provide a completely different experience of smell and taste.
The following is the simplest combination principle for you who are unfamiliar in the field of moisture and reality, based on two basic elements: acid and tannin.
White wine or red wine?
The color of wine, red or white wine, is not the absolute principle in the art of moisture-mixing but it is the easiest and most basic principle. If not picky, the red wine is soft, the bar can also replace the position of white wine on the table and vice versa; But if you are a bit more sophisticated, you'll know that most white wine has a high amount of acid while tannins are superior in red wine. Or simply understand the taste of sour white wine, and more red wine.
Vinegar, lemons and sour spices are often added to dishes made from seafood (fish, oysters ...) and high-fat items based on the principle that acids will break down and pass through fat molecules, create balance for food. According to this principle, the right wine for you is white wine.
While red wine, thanks to possessing many tannins, has a spicy, bitter and dry effect on the taste buds, the most obvious effect is that the red meat feels softer, more watery and sweeter in the mouth. . If your food is spicy, especially choose a wine with a high tannin concentration.
The taste of food and alcohol must match. For example, if your food tastes sweet, choose a sweet wine that is equivalent to or higher than the sweetness of the dish if you don't want your good wine to be more sour than reality. Sweet wines are numerous but culminating in rock wine distilled from frozen grapes that survive the winter
How to read labels to choose wine
The idea that the "older" wine is better is wrong, especially with wine. Information on the year of birth of the wine printed on the bottle label is only useful in order to provide information to buyers based on it and deduce this year, wine-making grape varieties grown in this locality (pine trees) This information is also printed on the label of the bottle) whether there is a season of cultivation in weather conditions, land ... standard, giving the best grapes or not. In contrast, information on the year also tells us to avoid years of natural disasters or bad conditions affecting the grape crop in a producing locality.
However, for those who have just stepped into the world of all things, the wine can temporarily be satisfied with the selection of wine based on the two factors of grape varieties and production place. Certain grape varieties are only of the highest quality, even if they can only bloom in certain areas.
Some distilled grape varieties become popular white wine
* Riesling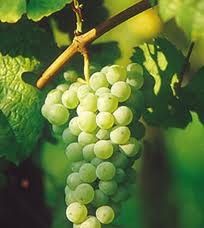 Riesling wine is famous for its balance of sour, sweet and bitter, and is a confidant with lots of dishes but most suitable when drinking chicken, fish, or pork.
The best Reisling grapes are found in the Rhine and Mosel fields of Germany. The grapes grown in Alsace (France) and the eastern United States are relatively standard of the Riesling variety but slightly dry, less sweet and have many varieties, difficult to distinguish for those who are new to wine selection. If you talk about sweetness, California grapes have a sweet taste that is superior to the amount of acid.
* Gewürztraminer
Gewürztraminer grapes made of wine are characterized by the cool scent of fruits such as peaches, litchi and rose wings ... very suitable for drinking spicy dishes such as Asian dishes and sausages.
The best bottles of Gewürztraminer wine are often made in Alsace (France), Germany, the West Coast of the United States.
* Chardonnay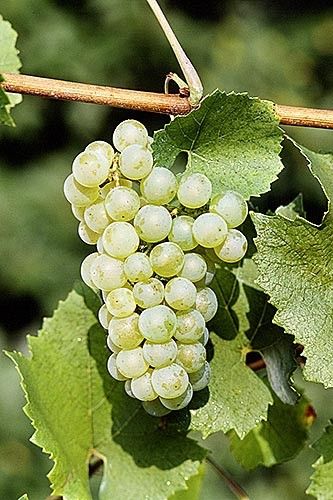 Chardonnay is the most popular white grape variety in the 1990s and is the most favorite material for making champagne. Chardonnay wine is smoother and smoother than most other white wines, smelling orange and smelling like butter thanks to distillation in newly cut oak barrels.
The Chardonnay grape has earned a reputation for the Burgundy region (France), but in general, this grape variety can grow well in most climatic conditions in many regions. Therefore, Chardonnay wine is also the most easily selected wine because of its relatively uniform quality.
*Sauvignon blanc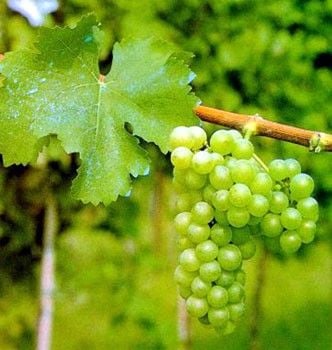 The taste of grape fruit Sauvignon blanc is softer than that of Chardonnay, with a hint of herbal flavor in the fruity aroma, rich in the sweet aroma of green pods like apple, pear to passionate tropical fruit including mango, watermelon. Nothing is more appropriate than the combination of Sauvignon blanc with fresh seafood, poultry and salad.
The best grapes Sauvignon blanc is grown in cool climates like New Zealand. Climate conditions in Australia are warmer, so grapes are pale and taste less specific. In France, the wineries produced in Bordeaux district will add golden grape grapes to increase the sweetness and "dryness" of Sauvignon blanc wines.
Selling location:
Showroom 1: B2-08A KDT Vinhomes Gardenia, Ham Nghi Street, P. Cau Dien, Nam Tu Liem, Hanoi
Hotline: 086 863 8888
Showroom 2: 183 Trung Kinh, Yen Hoa, Cau Giay, Hanoi
Hotline: 033.23.88888