Saint Denis Single Vineyard 2005
Introduce:
Saint Denis Single Vineyard 2005 is produced from the famous Spanish Temprillano grape variety. This is a thick red grape variety with high anthocyanin content that makes dark wine bottles with moderate tannins. This wine is suitable for use with dishes prepared from red meat, used better when chilled.
Selling location:
Showroom 1: B2-08A KDT Vinhomes Gardenia, Ham Nghi Street, P. Cau Dien, Nam Tu Liem, Hanoi
Hotline: 086 863 8888
Showroom 2: 183 Trung Kinh street, Yen Hoa, Cau Giay, Hanoi
Hotline: 033.23.88888
Description
Saint Denis Single Vineyard 2005
Category: Red wine
Grape variety: Temprillano
Alcohol content: 15% vol.
Capacity: 750 ml
Packing specification: 6 bottles / carton
Origin: Spain
Saint Denis Wine Vine Vine 2005 produced from Spain. It carries on it a proud look of its origin and origin, naturally fermented from Temprillano grape varieties. This is a rare and fresh grape variety. However, its taste is very rich and it always makes you satisfied with any wine made from it.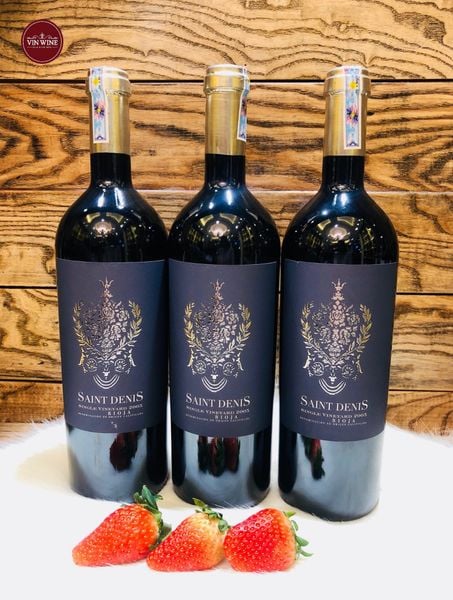 Saint Denis Single Vineyard 2005 was created under Santalba's experienced hands-on reputation in Spain. Its taste is very possessive. It is unique in the taste of egg yolk and cedar. A number of other medicinal herbs have been added but not significantly.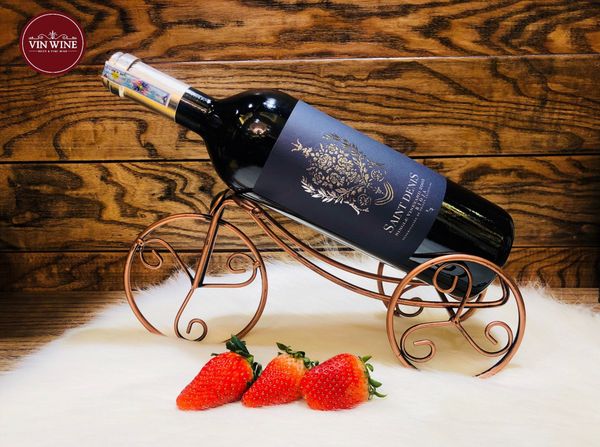 The intensity and concentration of Saint Denis Single Vineyard 2005 Wine is very dense. Its structure is perfectly balanced and crystal clear. When passing through the dome, it will leave you with the aromatic scent of charming flowers.
Selling location:
Showroom 1: B2-08A KDT Vinhomes Gardenia, Ham Nghi Street, P. Cau Dien, Nam Tu Liem, Hanoi
Hotline: 086 863 8888
Showroom 2: 183 Trung Kinh street, Yen Hoa, Cau Giay, Hanoi
Hotline: 033.23.88888