Chateau Tour Chapoux Limited Edition Bordeaux 2016
Introduce:
GATE TOUR CHAPOUX LIMITED EDITION BORDEAUX 2016 is made from 2 grape varieties: Merlot, Cabernet sauvignon originating from Bordeaux France
Manufacturer: Comin family
Selling location:
Showroom 1: B2-08A KDT Vinhomes Gardenia, Ham Nghi Street, P. Cau Dien, Nam Tu Liem, Hanoi
Hotline: 086 863 8888
Showroom 2: 183 Trung Kinh street, Yen Hoa, Cau Giay, Hanoi
Hotline: 033.23.88888
Description
CHATEAU TOUR CHAPOUX LIMITED EDITION BORDEAUX
Category: Red wine
Grape variety: 90% Merlot, 10% Cabernet sauvignon
Alcohol: 14% vol.
Capacity: 750 ml
Packing specification: 750ml x 06 bottles / carton
Origin: Bordeaux, France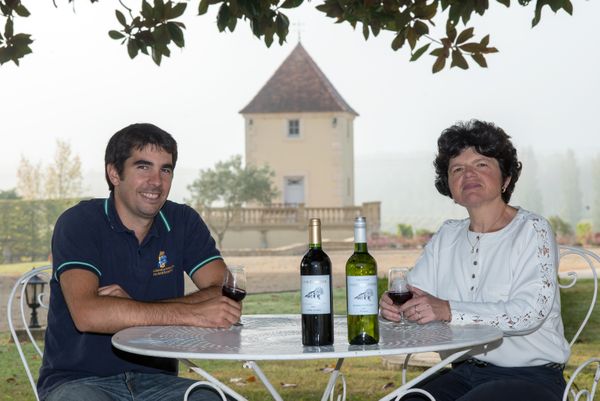 CHAU TOUR TOUR CHAPOUX BORDEAUX is a LIMITED version, only 6,000 bottles sold worldwide and in an ongoing effort Vin Wine brought Chateau Tour Chapoux to Vietnam. Each bottle is numbered from 1 -> 6,000 to indicate "LIMIT".
Wine is chatty with the distinct aroma of coffee, vanilla blends with the flavor of ripe fruits like blueberry, black raspberry and plum. The structure is balanced and courteous with deep, long aftertaste. The ideal temperature to use is 18-20 degrees Celsius, combined with dishes such as: Beef steak with Australian roasted lamb ribs, wine, Cheese, ham.
Selling location:
Showroom 1: B2-08A KDT Vinhomes Gardenia, Ham Nghi Street, P. Cau Dien, Nam Tu Liem, Hanoi
Hotline: 086 863 8888
Showroom 2: 183 Trung Kinh street, Yen Hoa, Cau Giay, Hanoi
Hotline: 033.23.88888