Classification of wine
Summary of 5 types of wine classification
Here is a summary of 5 ways to classify wine that Foodnk.com wants to introduce to you all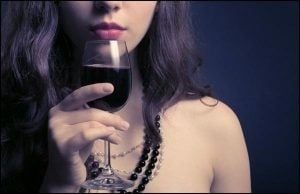 1. Sort by sweetness:
Dry wine
Semi-dry wine
Sweet wine
2. Sort by fermentation:
Natural wine
High quality wine (Fortified wine)
3. Classification by amount of CO2:
Wine is not gas (table wine).
Sparkling wine: 2 types
+ Natural gas wine: Champagne.
+ Artificial gas wine: Carbonated wine
4. Sort by color:
White wine : Chablis, Chardonnay, Pinot Blanc, Rhine wine, Riesling.
Rose wine: Rose, Vonorosso.
Red wine: Barbera, Cabernet Sauvignon, Claret, Carnelian, Gamay, George.
5. Classification according to place of production:
Sort by country:
French wine
Australian wine
Spanish wine.
Selling location:
Showroom 1: B2-08A KDT Vinhomes Gardenia, Ham Nghi Street, P. Cau Dien, Nam Tu Liem, Hanoi
Hotline: 086 863 8888
Showroom 2: 183 Trung Kinh, Yen Hoa, Cau Giay, Hanoi
Hotline: 033.23.88888